Video Game Awards

›

News

›
The Game Awards 2017 : découvrez la liste des jeux nominés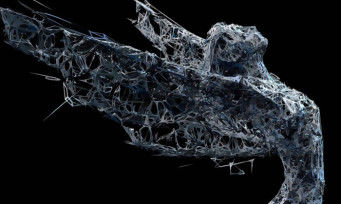 Diffusés pour la première fois en 4K, les Game Awards se dérouleront le mardi 7 décembre prochain au Microsoft Theater de Los Angeles. Si l'équipe de JEUXACTU sera sur le coup pour vous relayer toutes les annonces de l'événement en temps réel, nous suivrons également en votre compagnie la cérémonie qui récompense les meilleurs jeux et studios de l'année 2017. D'ailleurs, la liste officielle des nominés a été dévoilée et certains jeux comme Zelda : Breath of the Wild ou encore Horizon : Zero Dawn tirent leur épingle du jeu avec pas moins de 6 nominations cette année. Les jeux japonais sont également à la fête avec, entre autres, les nominations de Persona 5, pour le RPG de l'année, et Nioh, dans la catégorie meilleur jeu d'action. Enfin, comme chaque année, la cérémonie sera présentée par son créateur, Geoff Keighley.


JEU DE L'ANNÉE

Horizon Zero Dawn (Guerrilla Games / Sony Interactive Entertainment)
Persona 5 (Atlus)
PlayerUnknown's Battlegrounds (PUBG Corp.)
Super Mario Odyssey (Nintendo EPD / Nintendo)
The Legend of Zelda : Breath of the Wild (Nintendo EPD / Nintendo)

MEILLEURE REALISATION


Horizon Zero Dawn (Guerrilla Games / Sony Interactive Entertainment)
Resident Evil 7 : Biohazard
 (Capcom)
Super Mario Odyssey (
Nintendo EPD / 
Nintendo)
The Legend of Zelda : Breath of the Wild (
Nintendo EPD / 
Nintendo)
Wolfenstein II : The New Colossus
(MachineGames / Bethesda)
MEILLEURE NARRATION


Hellblade : Senua's Sacrifice (Ninja Theory)
Horizon Zero Dawn (Guerrilla Games)
NieR : Automata (Platinum Games / Square Enix)
What Remains of Edith Finch
 (Giant Sparrow)
Wolfenstein II : The New Colossus
(MachineGames  / Bethesda)
MEILLEURE DIRECTION ARTISTIQUE
Cuphead
(Studio MDHR Entertainment)
Destiny 2
(Bungie / Activision)
Horizon Zero Dawn (Guerrilla Games / Sony Interactive Entertainment)
Persona 5 (Atlus)
The Legend of Zelda : Breath of the Wild (
Nintendo EPD / 
Nintendo)
MEILLEURE BANDE ORIGINALE


Cuphead (Studio MDHR Entertainment)
Destiny 2 (Bungie / Activision)
NieR : Automata (Platinum Games / Square Enix)
Persona 5 (Atlus / P Studio)
Super Mario Odyssey (
Nintendo EPD / 
Nintendo)
The Legend of Zelda : Breath of the Wild (
Nintendo EPD / 
Nintendo)
MEILLEUR SOUND DESIGN


Destiny 2 (Bungie / Activision)
Hellblade : Senua's Sacrifice (Ninja Theory)
Resident Evil 7 Biohazard (Capcom)
Super Mario Odyssey (
Nintendo EPD / 
Nintendo)
The Legend of Zelda : Breath of the Wild (
Nintendo EPD / 
Nintendo)
MEILLEURE PERFORMANCE


Laura Bailey, Uncharted : The Lost Legacy (Nadine Ross)
Claudia Black, Uncharted : The Lost Legacy (Chloe Frazer)
Brian Bloom, Wolfenstein II : The New Colossus (B.J Blazkowicz)
Ashly Burch, Horizon : Zero Dawn (Aloy)
Melina Juergens, Hellblade : Senua's Sacrifice (Senua)
GAMES FOR IMPACT

Bury Me, My Love (The Pixel Hunt / Figs / ARTE / Playdius)
Hellblade : Senua's Sacrifice (Ninja Theory)
Life is Strange : Before the Storm (Deck Nine / Square Enix)
Night in the Woods
 (Infinite Fall)
Please Knock on My Door (Levall Games AB)
What Remains of Edith Finch (Giant Sparrow / Annapurna Interactive)

MEILLEUR JEU EN COURS 


Destiny 2 (Bungie / Activision)
Grand Theft Auto Online (Rockstar Games)
Overwatch
(Blizzard)
Player Unknown's Battlegrounds (PUBG. Corp)
Rainbow Six : Siege (Ubisoft Montreal / Ubisoft)
Warframe
(Digital Extremes)
MEILLEUR JEU INDÉPENDANT
Cuphead (Studio MDHR Entertainment)
Hellblade : Senua's Sacrifice (Ninja Theory)
Night in the Woods (Infinite Fall)
Pyre (Supergiant Games)
What Remains of Edith Finch (Giant Sparrow / Annapurna Interactive)
MEILLEUR JEU MOBILE

Fire Emblem Heroes (Intelligent Systems / Nintendo)
Hidden Folks (Adriaan de Jongh / Sylvain Tegroeg)
Monument Valley 2 (ustwo games)
Old Man's Journey (Broken Rules)
Super Mario Run (Nintendo)

MEILLEUR JEU PORTABLE

Ever Oasis (Grezzo / Nintendo)
Fire Emblem Echoes : Shadows of Valentia (Intelligent Systems / Nintendo)
Metroid : Samus Returns (MercurySteam / Nintendo)
Monster Hunter Stories (Marvelous / Capcom / Nintendo)
Poochy and Yoshi's Woolly World (Good-Feel / Nintendo)

MEILLEUR JEU VR/AR

Farpoint (Impulse Gear / Sony Interactive Entertainment)
Lone Echo (Ready at Dawn / Oculus Studios)
Resident Evil 7 : Biohazard (Capcom)
Star Trek : Bridge Crew (Red Storm Entertainment / Ubisoft)
SUPERHOT VR (SUPERHOT Team)

MEILLEUR JEU D'ACTION

Cuphead (Studio MDHR Entertainment)
Destiny 2 (Bungie / Activision)
Nioh (Team Ninja / Sony Interactive Entertainment)
Prey (Arkane Studios / Bethesda)
Wolfenstein II : The New Colossus (MachineGames / Bethesda)


MEILLEUR JEU D'ACTION/AVENTURE

Assassin's Creed : Origins (Ubisoft Montreal / Ubisoft)
Horizon Zero Dawn (Guerrilla Games / Sony Interactive Entertainment)
Super Mario Odyssey (Nintendo EPD / Nintendo)
The Legend of Zelda : Breath of the Wild (Nintendo EPD / Nintendo)
Uncharted : The Lost Legacy (Naughty Dog / Sony Interactive Entertainment)


MEILLEUR RPG

Divinity : Original Sin II (Larian Studios)
Final Fantasy XV (Square Enix Business Division 2 / Square Enix)
NieR : Automata (Platinum Games / Square Enix)
Persona 5 (Atlus)
South Park : L'Annale du Destin (Ubisoft San Francisco / Ubisoft)


MEILLEUR JEU DE COMBAT

ARMS (Nintendo EPD / Nintendo)
Injustice 2 (NetherRealm Studios / Warner Bros. Interactive Ent)
Marvel vs. Capcom : Infinite (Capcom)
Nidhogg 2 (Messhof Games)
Tekken 7 (Bandai Namco Studios / Bandai Namco Entertainment)


MEILLEUR JEU FAMILIAL

Mario Kart 8 Deluxe (Nintendo EAD / Nintendo)
Mario + Rabbids Kingdom Battle (Ubisoft Paris + Milan / Ubisoft)
Sonic Mania (PagodaWest Games, Headcannon / Sega)
Splatoon 2 (Nintendo EPD / Nintendo)
Super Mario Odyssey (Nintendo EAD / Nintendo)


MEILLEUR JEU DE STRATÉGIE

Halo Wars 2 (Creative Assembly, 343 Industries / Microsoft Studios)
Mario + Rabbids Kingdom Battle (Ubisoft Paris + Milan / Ubisoft)
Total War : Warhammer II (Creative Assembly / Sega)
Tooth and Tail (Pocketwatch Games)
XCOM 2 : War of the Chosen (Firaxis Games / 2K)


MEILLEUR JEU DE SPORT/COURSE

FIFA 18 (EA Vancouver / EA)
Forza Motorsport 7 (Turn 10 Studios / Microsoft Studios)
Gran Turismo Sport (Polyphony Digital / Sony Interactive Entertainment)
NBA 2K18 (Visual Concepts / 2K Sports)
Pro Evolution Soccer 2018 (PES Productions / Konami)
Project Cars 2 (Slightly Mad Studios / Bandai Namco Entertainment)


MEILLEUR MULTIJOUEUR

Call of Duty : WWII (Sledgehammer Games / Activision)
Destiny 2 (Bungie / Activision)
Fortnite (Epic Games)
Mario Kart 8 Deluxe (Nintendo EAD / Nintendo)
PlayerUnknown's Battlegrounds (PUBG Corp.)
Splatoon 2 (Nintendo EPD / Nintendo)


JEU LE PLUS ATTENDU EN 2018

God of War (Santa Monica Studio / Sony Interactive Entertainment)
Marvel's Spider-Man (Insomniac Games / Sony Interactive Entertainment)
Monster Hunter : World (Capcom)
Red Dead Redemption II (Rockstar Games)
The Last of Us Part II (Naughty Dog / Sony Interactive Entertainment)


JOUEUR INFLUENT

Andrea Rene (What's Good Games)
Clint Lexa ("Halfcoordinated")
Guy Beahm ("Dr. Disrespect")
Mike Grzesiek ("Shroud")
Steven Spohn (AbleGamers)


MEILLEUR JEU ESPORT

Counter-Strike : Global Offensive (Valve)
DOTA 2 (Valve)
League of Legends (Riot)
Overwatch (Blizzard)
Rocket League (Psyonix)


MEILLEUR JOUEUR ESPORT

Lee Sang-hyeok "Faker" (SK Telecom 1, League of Legends)
Marcelo "coldzera" David (SK Gaming, Counter-Strike: GO)
Nikola 'NiKo' Kovac (FaZe Clan, Counter-Strike: GO)
Je-hong "ryujehong" Ryu (Seoul Dynasty, Overwatch)
Kuro "KuroKy" Salehi Takhasomi (Team Liquid, DOTA 2)


MEILLEURE ÉQUIPE ESPORT

Cloud 9
FaZe Clan
Lunatic-Hai
SK Telecom T1
Team Liquid


PRIX DU JEU INDÉPENDANT

Falling Sky (Jonathan Nielssen, Nikolay Savoy, Mohsen Shah / National Film & TV School)
From Light (Alejandro Grossman, Steven Li, Sherveen Uduwana / USC)
Hollowed (Erin Marek, Jerrick Flores, Charley Choucard / University of Central Florida)
Impulsion (Hugo Verger, Remi Bertrand, Maxime Lupinski / IIM)
Level Squared (Kip Brennan, Stephen Scoglio, Dane Perry Svendsen / Swinburne University)
Meaning (Hariz Yet / DigiPen Institute of Technology Singapore)


MEILLEUR PREMIER JEU INDÉPENDANT

Cuphead (Studio MDHR Entertainment)
Golf Story (Sidebar Games)
Hollow Knight (Team Cherry)
Mr. Shifty (Team Shifty)
Slime Rancher (Monomi Park)

Réagir à cet article
Furieux

Votez
Blasé

Votez
Osef

Votez
Joyeux

Votez
Excité

Votez
67%
Joyeux


4 réponses
Réagir à cet article
Autres articles

The Game Awards 2016 : découvrez tout le palmarès ainsi que le jeu de l'année

La cérémonie annuelle des Game Awards vient de s'achever. Quels sont les jeux qui ont été titrés pour cette édition 2016 ? On vous récapitule tous les lauréats de toutes les catégories ici.

3 | 02/12/2016, 06:41

The Game Awards 2016 : suivez la cérémonie en direct avec nous

Pour les plus téméraires qui n'arrivent pas à trouver le sommeil, nous leur proposons de suivre les Game Awards 2016 en notre compagnie. Coup d'envoi de la cérémonie dans quelques minutes !
02/12/2016, 02:13