The Witcher 3 : Wild Hunt

›

Astuces

›
Astuces The Witcher 3 : Wild Hunt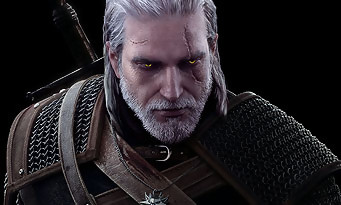 The Witcher 3 : Wild Hunt vous invite une nouvelle fois à incarner le sorcier Geralt de Riv, qui vous offrira la possibilité de partir à l'aventure dans un monde fantastique, où la magie règne. Avec lui, vous aurez également l'occasion de déboquer plus d'une cinquantaine de trophées. Retrouvez d'ailleurs l'ensemble de ces derniers dans notre guide, juste en-dessous.
The Witcher 3 : astuces, trophées, cHEAT CODES
Passed the Trial / 15G
Terminer le jeu, peu importe le niveau
Ran the Gauntlet / 30G
Terminer le jeu en difficulté "Blood and Broken Bones !" ou "Death March !"
Walked The Path / 65G
Terminer le jeu en difficulté "Death March!"
Geralt : The Professional / 15G
Remplir tous les contrats de sorcier
Dendrologist / 15G
Compléter un arbre de compétences
The Enemy Of My Enemy / 15G
Utiliser le signe d'Axii pour forcer un adversaire à en tuer un autre. Le faire 20 fois
Humpty Dumpty / 15
Tuer 10 adversaires en les frappant avec le signe Aard
Environmentally Unfriendly / 15G
Tuer 50 adversaires en utilisant l'environnement
Kaer Morhen Trained / 15G
Réaliser 10 contre-attaques à la suite sans être frappé ou paré
Can't Touch This ! / 15G
Tuer 5 ennemis en combat sans encaisser de dégâts et sans utiliser le signe Quen
That Is the Evilest Thing / 15G
Enflammer le gaz produit par un Rêve de Dragon en utilisant un ennemi en flammes. Le faire 10 fois
Butcher or Blaviken / 30G
Tuer au moins 5 ennemis en moins de 10 secondes
Brawler / 30G
Battre Olaf, le champion Sorceleur du combat sans armes
Overkill / 30G
Faire souffrir un ennemi de saignements, empoisonnement et brûlure simultanément. Le faire 10 fois
Master Marksman / 15G
Tuer 50 ennemis humains et non-humains en les touchant à la tête avec un boulon d'arbalète
Globetrotter / 15G
Découvrir 100 points de voyage rapide
Pest control / 30G
Détruire tous les nids de monstres dans la région de Velen et Novigrad, ou au Skellige
Card Collector / 15G
Acquérir toutes les cartes de gwynt disponibles dans la version de base du jeu
Gwent Master / 15G
Battre Tybald et gagner le tournoi gwent ayant lieu à Passiflora
Let's Cook ! / 15G
Apprendre 12 formules de potions
Bombardier / 15G
Récupérer les formules de 6 différents types de bombes
Bookworm / 15G
Lire 30 livres, journaux ou autres documents
Armed and Dangerous / 30G
Trouver et équiper tous les éléments d'un ensemble d'équipements de sorceleur et l'équiper
Power Overwhelming / 15G
Cumuler en même temps tous les différents types de bonus des sites d'Énergie
Brawl Master / 15G
Terminer toutes les quêtes de combat à mains nue de Velen, Skellige et Novigrad
Fast and Furious / 15G
Gagner toutes les courses de chevaux du jeu
Munchkin / 65G
Monter le personnage au niveau 35
Fire in the Hole / 15G
Détruire 10 nids de monstres en utilisant des bombes
Fist of the South Star / 15G
Battre un ennemi dans un combat à mains nus sans encaisser aucun dégât
Geralt and Friends / 15G
Gagner une manche de gwent en utilisant uniquement des cartes neutres
All In / 15G
Jouer trois cartes de héros dans une manche de gwent et gagner le match
Even Odds / 30G
Tuer 2 monstres ayant un contrat dessus sans utiliser de signes, potions, mutagènes, huiles ou bombes
Mutant / 15G
Remplir tous les emplacements à mutagènes


Cheat codes :
Commande de joueur :
god : Rend invincible
healme : Remplit la barre de HP de Geralt
Ciri : Change de joueur pour Ciri
Geralt : Change de joueur pour Geralt
Commande de personnage :
setlevel(#) : Définit votre niveau
levelup : Augmente le niveau de 1
addexp(#) : Augmente l'expérience avec un nombre spécifié
learnskill(skill) : Apprend une compétence spécifique ( la liste des codes de compétences est à retrouver plus bas)
Cat(1) : Active la vision de nuit
Cat(0) : Désactive la vision de nuit
setbeard(1) : Fait pousser la barbe de Geralt
shave : Enlève la barbe de Geralt
seatattoo(1) : Ajoute des tatouages d'une sauvegarde The Witcher 2
seatattoo(0) : Ajoute des tatouages d'une sauvegarde The Witcher 2
Codes de compétences :
alchemy_s1
alchemy_s10
alchemy_s11
alchemy_s12
alchemy_s13
alchemy_s14
alchemy_s15
alchemy_s16
alchemy_s17
alchemy_s18
alchemy_s19
alchemy_s2
alchemy_s3
alchemy_s4
alchemy_s5
alchemy_s6
alchemy_s7
alchemy_s8
alchemy_s9
magic_1
magic_2
magic_3
magic_4
magic_5
magic_s1
magic_s10
magic_s11
magic_s12
magic_s13
magic_s14
magic_s15
magic_s16
magic_s17
magic_s18
magic_s19
magic_s2
magic_s20
magic_s3
magic_s4
magic_s5
magic_s6
magic_s7
magic_s8
magic_s9
perk_1
perk_1_day_ability
perk_1_night_ability
perk_10
perk_11
perk_12
perk_2
perk_3
perk_4
perk_5
perk_6
perk_7
sword_2
sword_5
sword_s1
sword_s10
sword_s11
sword_s12
sword_s13
sword_s15
sword_s16
sword_s17
sword_s18
sword_s19
sword_s2
sword_s20
sword_s21
sword_s3
sword_s4
sword_s5
sword_s6
sword_s7
sword_s8
sword_s9
Commande d'inventaire :
additem(name,#) : Ajoute des objets désignés à l'inventaire (La liste des objets sont à retrouver en dessous
addmoney(#) : Ajoute un nombre spécifié de couronnes
removemoney(#) : Enlève un nombre spécifié de couronnes
Objets :
Armes :
Abarad
Addandeith
Aerondight
Anathema
Angivare
Anth
Arainne
Arbitrator
Arbitrator_crafted
Ardaenye
Ashrune
Azurewrath
Bandit Shield 01
Bandit Shield 02
Bandit Shield 03
Bandit Shield 04
Barbersurgeon
Baron Guard Shield 01
Beannshie
Beannshie_crafted
Bear School Crossbow
Bear School silver sword
Bear School silver sword 1
Bear School silver sword 2
Bear School silver sword 3
Bear School steel sword
Bear School steel sword 1
Bear School steel sword 2
Bear School steel sword 3
Blackunicorn
Blackunicorn_crafted
Bladeofys
Bloedeaedd
Bloodsword
bow_01
bow_02
bow_elven_01
Breathofthenorth
Caerme
Caranthil Staff
Caranthil Staff Broken
Caroline
Cheesecutter
Cleaver
Crossbow 1
Crossbow 2
Crossbow 3
Crossbow 4
Crossbow 5
Crossbow 6
Crossbow 7
Crossbow q206
crossbow_01
Dancer
Daystar
Deargdeith
Deireadh
Deithwen
Devine
Dwarven silver sword 1
Dwarven silver sword 1_crafted
Dwarven silver sword 2
Dwarven silver sword 2_crafted
Dwarven sword 1
Dwarven sword 1_crafted
Dwarven sword 2
Dwarven sword 2_crafted
Dyaebl
Elven silver sword 1
Elven silver sword 1_crafted
Elven silver sword 2
Elven silver sword 2_crafted
Fate
Forgottenvransword
Gloryofthenorth
Gnomish silver sword 1
Gnomish silver sword 1_crafted
Gnomish silver sword 2
Gnomish silver sword 2_crafted
Gnomish sword 1
Gnomish sword 1_crafted
Gnomish sword 2
Gnomish sword 2_crafted
Gryphon School silver sword
Gryphon School silver sword 1
Gryphon School silver sword 2
Gryphon School silver sword 3
Gryphon School steel sword
Gryphon School steel sword 1
Gryphon School steel sword 2
Gryphon School steel sword 3
Gwestog
Gwyhyr
Gynvael
Gynvaelaedd
Harpy
Harpy_crafted
Harvall
Havcaaren
Headtaker
Hjalmar_Short_Steel_Sword
Imlerith Mace
Imlerith Shield
Inis
Inquisitor sword 1
Inquisitor sword 1_crafted
Inquisitor sword 2
Inquisitor sword 2_crafted
Karabela
Loathen
Long Steel Sword
Longclaw
Longclaw_crafted
Lune
Lynx School Crossbow
Lynx School silver sword
Lynx School silver sword 1
Lynx School silver sword 2
Lynx School silver sword 3
Lynx School steel sword
Lynx School steel sword 1
Lynx School steel sword 2
Lynx School steel sword 3
Moonblade
Mourner
Naevdeseidhe
Negotiator
Negotiator_crafted
Nilfgaard Shield 01
Nilfgaard Shield 02
Nilfgaardian sword 1
Nilfgaardian sword 1_crafted
Nilfgaardian sword 2
Nilfgaardian sword 3
Nilfgaardian sword 4
Nilfgaardian sword 4_crafted
No Mans Land sword 1
No Mans Land sword 1 q2
No Mans Land sword 1_crafted
No Mans Land sword 2
No Mans Land sword 2_crafted
No Mans Land sword 3
No Mans Land sword 3_crafted
No Mans Land sword 4
No Mans Land sword 4_crafted
Novigraadan sword 1
Novigraadan sword 1_crafted
Novigraadan sword 2
Novigraadan sword 2_crafted
Novigraadan sword 3
Novigraadan sword 3_crafted
Novigraadan sword 4
Novigraadan sword 4_crafted
Novigrad Shield 01
Novigrad Shield 02
NPC CyprianWhorenson sword
NPC Dandelion Short Steel Sword
NPC Eredin Sword
NPC Hjalmar_Short_Steel_Sword
NPC Inquisitor sword 1
NPC Nilfgaardian sword 1
NPC Nilfgaardian sword 2
NPC Nilfgaardian sword 3
NPC Nilfgaardian sword 4
NPC No Mans Land sword 1
NPC No Mans Land sword 1 q2
NPC No Mans Land sword 2
NPC No Mans Land sword 3
NPC No Mans Land sword 4
NPC Novigraadan sword 1
NPC Novigraadan sword 2
NPC Novigraadan sword 3
NPC Novigraadan sword 4
NPC q402 Skellige sword 3
NPC Rusty Nilfgaardian sword
NPC Rusty No Mans Land sword
NPC Rusty Novigraadan sword
NPC Rusty Skellige sword
NPC Scoiatael sword 1
NPC Scoiatael sword 2
NPC Scoiatael sword 3
NPC Scoiatael sword 4
NPC Short sword 1
NPC Short sword 2
NPC Skellige sword 1
NPC Skellige sword 2
NPC Skellige sword 3
NPC Skellige sword 4
NPC Vesemir Silver Sword
NPC Vesemir Silver Sword q403 upgrade
NPC Vesemir Steel Sword
NPC Wildhunt sword 2
NPC Witcher Silver Sword
NPC Witcher Silver Sword q403 upgrade
NPC Witcher Steel Sword
Princessxenthiasword
Q1_axe1h
Q1_axe1h_mq2024_spirit
Q1_Axe2h
Q1_brokenSpear
Q1_cleaver1h
Q1_club1h
Q1_Guisarme2h
Q1_Halberd2h
Q1_Hammer2h
Q1_mace1h
Q1_Mage_Staff2h
Q1_pickaxe1h
Q1_Pitchfork2h
Q1_Shield
Q1_Spear2h
Q1_ZoltanAxe2h
Q2_axe1h
Q2_Axe2h
Q2_cleaver1h
Q2_Guisarme2h
Q2_Halberd2h
Q2_Hammer2h
Q2_mace1h
Q2_Mage_Staff2h
Q2_Spear2h
Q3_DwarvenAxe2h
Q3_DwarvenHammer2h
Q3_Mage_Staff2h
q505 crafted sword
Reachofthedamned
Redanian Shield 01
Robustswordofdolblathanna
Roseofaelirenn
Rusty Nilfgaardian sword
Rusty No Mans Land sword
Rusty Novigraadan sword
Rusty Skellige sword
Scoiatael sword 1
Scoiatael sword 1_crafted
Scoiatael sword 2
Scoiatael sword 2_crafted
Scoiatael sword 3
Scoiatael sword 3_crafted
Scoiatael sword 4
Scoiatael sword 4_crafted
Short Steel Sword
Short sword 1
Short sword 1_crafted
Short sword 2
Short sword 2_crafted
Silver sword 1
Silver sword 1_crafted
Silver sword 2
Silver sword 2_crafted
Silver sword 3
Silver sword 3_crafted
Silver sword 4
Silver sword 4_crafted
Silver sword 5
Silver sword 5_crafted
Silver sword 6
Silver sword 6_crafted
Silver sword 7
Silver sword 7_crafted
Silver sword 8
Skellige Brokvar Shield 01
Skellige Craite Shield 01
Skellige Dimun Shield 01
Skellige Drummond Shield 01
Skellige Heymaey Shield 01
Skellige sword 1
Skellige sword 1_crafted
Skellige sword 2
Skellige sword 2_crafted
Skellige sword 3_crafted
Skellige sword 4
Skellige sword 4_crafted
Skellige Tuiseach Shield 01
sq303_blunt_sword
sq304 Novigraadan sword 4
Temeria Shield 01
Tlareg
Torlara
Torzirael
Ultimatum
Viper School silver sword
Viper School steel sword
Virgin
Vynbleidd
Weeper
Weeper_crafted
Wild Hunt sword 1
Wild Hunt sword 2
Wild Hunt sword 3
Wild Hunt sword 4
Witcher Silver Sword
WitcherSilverWolf
Wolf
Wooden sword
Zerrikanterment
Zireael Phantom Sword
Zireael Sword
Armures :
Bear Armor
Bear Armor 1
Bear Armor 2
Bear Armor 3
Bear Boots 1
Bear Boots 2
Bear Boots 3
Bear Boots 4
Bear Gloves 1
Bear Gloves 2
Bear Gloves 3
Bear Gloves 4
Bear Pants 1
Bear Pants 2
Bear Pants 3
Bear Pants 4
Boots 01_crafted
Boots 02_crafted
Boots 03_crafted
Boots 04_crafted
Boots 07_crafted
Gloves 01_crafted
Gloves 02_crafted
Gloves 03_crafted
Gloves 04_crafted
Gryphon Armor
Gryphon Armor 1
Gryphon Armor 2
Gryphon Armor 3
Gryphon Boots 1
Gryphon Boots 2
Gryphon Boots 3
Gryphon Boots 4
Gryphon Gloves 1
Gryphon Gloves 2
Gryphon Gloves 3
Gryphon Gloves 4
Gryphon Pants 1
Gryphon Pants 2
Gryphon Pants 3
Gryphon Pants 4
Heavy armor 01_crafted
Heavy armor 02_crafted
Heavy armor 03_crafted
Heavy armor 04_crafted
Heavy boots 01_crafted
Heavy boots 02_crafted
Heavy boots 03_crafted
Heavy boots 04_crafted
Heavy boots 07_crafted
Heavy boots 08_crafted
Heavy gloves 01_crafted
Heavy gloves 02_crafted
Heavy gloves 03_crafted
Heavy gloves 04_crafted
Heavy pants 01_crafted
Heavy pants 02_crafted
Heavy pants 03_crafted
Heavy pants 04_crafted
Light armor 01_crafted
Light armor 02_crafted
Light armor 03_crafted
Light armor 04_crafted
Light armor 05_crafted
Light armor 06_crafted
Light armor 07_crafted
Light armor 08_crafted
Lynx Armor
Lynx Armor 1
Lynx Armor 2
Lynx Armor 3
Lynx Boots 1
Lynx Boots 2
Lynx Boots 3
Lynx Boots 4
Lynx Gloves 1
Lynx Gloves 2
Lynx Gloves 3
Lynx Gloves 4
Lynx Pants 1
Lynx Pants 2
Lynx Pants 3
Lynx Pants 4
Medium armor 01_crafted
Medium armor 02_crafted
Medium armor 03_crafted
Medium armor 04_crafted
Pants 01_crafted
Pants 02_crafted
Pants 03_crafted
Pants 04_crafted
Relic Heavy 3 crafted
Starting Armor 1
Thyssen armor crafted
Potions :
Black Blood 1
Black Blood 2
Black Blood 3
Blizzard 1
Blizzard 2
Blizzard 3
Cat 1
Cat 2
Cat 3
Clearing Potion
Full Moon 1
Full Moon 2
Full Moon 3
Golden Oriole 1
Golden Oriole 2
Golden Oriole 3
Killer Whale 1
Maribor Forest 1
Maribor Forest 2
Maribor Forest 3
Petri Philtre 1
Petri Philtre 2
Petri Philtre 3
Pheromone Potion Bear 1
Pheromone Potion Drowner 1
Pheromone Potion Nekker 1
Pops Antidote
Swallow 1
Swallow 2
Swallow 3
Tawny Owl 1
Tawny Owl 2
Tawny Owl 3
Thunderbolt 1
Thunderbolt 2
Thunderbolt 3
Trial Potion Kit
Village drink
White Honey 1
White Honey 2
White Honey 3
White Raffards Decoction 1
White Raffards Decoction 2
White Raffards Decoction 3
Bombes :
Alkali Bomb 1
Alkali Bomb 2
Alkali Bomb 3
Dancing Star 1
Dancing Star 2
Dancing Star 3
Devils Puffball 1
Devils Puffball 2
Devils Puffball 3
Dragons Dream 1
Dragons Dream 2
Dragons Dream 3
Dwimeritium Bomb 1
Dwimeritium Bomb 2
Dwimeritium Bomb 3
Fungi Bomb 1
Glue Bomb 1
Grapeshot 1
Grapeshot 2
Grapeshot 3
Salt Bomb 1
Samum 1
Samum 2
Samum 3
Shrapnel Bomb 1
Silver Dust Bomb 1
Silver Dust Bomb 2
Silver Dust Bomb 3
Snow Ball
Tutorial Bomb
Virus Bomb 1
White Frost 1
White Frost 2
White Frost 3
Runes et ameliorations :
Dazhbog rune
Dazhbog rune rare
Devana rune
Devana rune rare
Elemental rune
Elemental rune rare
Forgotten soul
Forgotten soul rare
Glyph aard
Glyph aard greater
Glyph aard lesser
Glyph axii
Glyph axii greater
Glyph axii lesser
Glyph igni
Glyph igni greater
Glyph igni lesser
Glyph quen
Glyph quen greater
Glyph quen lesser
Glyph yrden
Glyph yrden greater
Glyph yrden lesser
Horse apex tail
Horse Bag 1
Horse Bag 2
Horse Bag 3
Horse Blinder 1
Horse Blinder 2
Horse Blinder 3
Horse Cutscene Reins
Horse Hair 0
Horse Harness 0
Horse Saddle 0
Horse Saddle 1
Horse Saddle 1v2
Horse Saddle 1v3
Horse Saddle 1v4
Horse Saddle 2
Horse Saddle 2v2
Horse Saddle 2v3
Horse Saddle 2v4
Horse Saddle 3
Horse Saddle 3v2
Horse Saddle 3v3
Horse Saddle 3v4
Horse Saddle 4
Horse skinned tail
Horse Universal Reins
Morana rune
Morana rune rare
Perun rune
Perun rune rare
Philosophers stone
Philosophers stone rare
Phosphorescent crystal
Phosphorescent crystal rare
Rune dazhbog
Rune dazhbog greater
Rune dazhbog lesser
Rune devana
Rune devana greater
Rune devana lesser
Rune elemental
Rune elemental greater
Rune elemental lesser
Rune morana
Rune morana greater
Rune morana lesser
Rune perun
Rune perun greater
Rune perun lesser
Rune quentin
Rune quentin greater
Rune quentin lesser
Rune stribog
Rune stribog greater
Rune stribog lesser
Rune svarog
Rune svarog greater
Rune svarog lesser
Rune triglav
Rune triglav greater
Rune triglav lesser
Rune veles
Rune veles greater
Rune veles lesser
Rune zoria
Rune zoria greater
Rune zoria lesser
Shattered core
Shattered core rare
Stribog rune
Stribog rune rare
Svarog rune
Svarog rune rare
Triglav rune
Triglav rune rare
Veles rune
Veles rune rare
Zoria rune
Zoria rune rare
Schémas :
Arbitrator schematic
ArmorRepairKit_1 schematic
ArmorRepairKit_2 schematic
ArmorRepairKit_3 schematic
Beannshie schematic
Bear Armor schematic
Bear Boots schematic
Bear Gloves schematic
Bear Pants schematic
Bear School Crossbow schematic
Bear School silver sword schematic
Bear School silver sword Upgrade schematic 1
Bear School silver sword Upgrade schematic 2
Bear School silver sword Upgrade schematic 3
Bear School steel sword schematic
Bear School steel sword Upgrade schematic 1
Bear School steel sword Upgrade schematic 2
Bear School steel sword Upgrade schematic 3
Blackunicorn schematic
Blasting powder schematic
Boots 1 schematic
Boots 2 schematic
Boots 3 schematic
Boots 4 schematic
Boots 7 schematic
Dark iron ingot schematic
Dark steel ingot schematic
Dark steel ingot schematic 1
Dark steel plate schematic
Dark steel plate schematic
Draconide leather schematic
Dwarven silver sword 1 schematic
Dwarven silver sword 2 schematic
Dwarven sword 1 schematic
Dwarven sword 2 schematic
Dwimeryte ingot schematic
Dwimeryte ingot schematic 1
Dwimeryte ore schematic
Dwimeryte plate schematic
Elven silver sword 1 schematic
Elven silver sword 2 schematic
Gloves 1 schematic
Gloves 2 schematic
Gloves 3 schematic
Gloves 4 schematic
Glowing ingot schematic
Glyph aard greater schematic
Glyph aard lesser schematic
Glyph aard schematic
Glyph axii greater schematic
Glyph axii lesser schematic
Glyph axii schematic
Glyph igni lesser schematic
Glyph igni schematic
Glyph infusion greater schematic
Glyph infusion lesser schematic
Gnomish silver sword 1 schematic
Gnomish silver sword 2 schematic
Gnomish sword 1 schematic
Gnomish sword 2 schematic
Gryphon Armor schematic
Gryphon Boots schematic
Gryphon Gloves schematic
Gryphon Pants schematic
Gryphon School silver sword schematic
Gryphon School silver sword Upgrade schematic 1
Gryphon School silver sword Upgrade schematic 2
Gryphon School silver sword Upgrade schematic 3
Gryphon School steel sword schematic
Gryphon School steel sword Upgrade schematic 1
Gryphon School steel sword Upgrade schematic 2
Gryphon School steel sword Upgrade schematic 3
Haft schematic
Hardened leather schematic
Hardened timber schematic
Harpy schematic
Heavy Armor 1 schematic
Heavy Armor 2 schematic
Heavy Armor 3 schematic
Heavy Armor 4 schematic
Heavy Boots 1 schematic
Heavy Boots 2 schematic
Heavy Boots 3 schematic
Heavy Boots 4 schematic
Heavy Boots 7 schematic
Heavy Boots 8 schematic
Heavy Gloves 1 schematic
Heavy Gloves 2 schematic
Heavy Gloves 3 schematic
Heavy Gloves 4 schematic
Heavy Pants 1 schematic
Heavy Pants 2 schematic
Heavy Pants 3 schematic
Heavy Pants 4 schematic
Infused crystal schematic
Infused dust schematic
Infused shard schematic
Inquisitor sword 1 schematic
Inquisitor sword 2 schematic
Iron ingot schematic
Leather schematic
Leather squares schematic
Light Armor 1 schematic
Light Armor 2 schematic
Light Armor 3 schematic
Light Armor 4 schematic
Light Armor 5 schematic
Light Armor 6 schematic
Light Armor 7 schematic
Light Armor 8 schematic
Linen schematic
Longclaw schematic
Lynx Armor schematic
Lynx Boots schematic
Lynx Gloves schematic
Lynx Pants schematic
Lynx School Crossbow schematic
Lynx School silver sword schematic
Lynx School silver sword Upgrade schematic 1
Lynx School silver sword Upgrade schematic 2
Lynx School silver sword Upgrade schematic 3
Lynx School steel sword schematic
Lynx School steel sword Upgrade schematic 1
Lynx School steel sword Upgrade schematic 2
Lynx School steel sword Upgrade schematic 3
Medium Armor 1 schematic
Medium Armor 2 schematic
Medium Armor 3 schematic
Medium Armor 4 schematic
Meteorite ingot schematic
Meteorite silver ingot schematic
Meteorite silver plate schematic
Negotiator schematic
Nilfgaardian sword 1 schematic
Nilfgaardian sword 4 schematic
No Mans Land sword 1 schematic
No Mans Land sword 2 schematic
No Mans Land sword 3 schematic
No Mans Land sword 4 schematic
Novigraadan sword 1 schematic
Novigraadan sword 4 schematic
Pants 1 schematic
Pants 2 schematic
Pants 3 schematic
Pants 4 schematic
Relic Heavy 3 schematic
Resin schematic
Rune dazhbog greater schematic
Rune dazhbog lesser schematic
Rune dazhbog schematic
Rune devana greater schematic
Rune devana lesser schematic
Rune devana schematic
Rune elemental greater schematic
Rune elemental lesser schematic
Rune elemental schematic
Rune morana greater schematic
Rune morana lesser schematic
Rune morana schematic
Rune perun greater schematic
Rune perun lesser schematic
Rune perun schematic
Rune stribog greater schematic
Rune stribog lesser schematic
Rune stribog schematic
Rune svarog greater schematic
Rune svarog lesser schematic
Rune svarog schematic
Rune triglav greater schematic
Rune triglav lesser schematic
Rune triglav schematic
Rune veles greater schematic
Rune veles lesser schematic
Rune veles schematic
Rune zoria greater schematic
Rune zoria lesser schematic
Rune zoria schematic
Runestone greater schematic
Runestone lesser schematic
Scoiatael sword 2 schematic
Scoiatael sword 3 schematic
Short sword 1 schematic
Short sword 2 schematic
Silk schematic
Silver ingot schematic
Silver ingot schematic 1
Silver ore schematic
Silver plate schematic
Silver sword 1 schematic
Silver sword 2 schematic
Silver sword 3 schematic
Silver sword 4 schematic
Silver sword 6 schematic
Silver sword 7 schematic
Skellige sword 1 schematic
Skellige sword 2 schematic
Smithing tools dwarven schematic
Smithing tools elven schematic
Smithing tools gnomish schematic
Smithing tools schematic
Starting Armor Upgrade schematic 1
Steel ingot schematic
Steel ingot schematic 1
Steel plate schematic
String schematic
Thread schematic
Thyssen Armor schematic
Viper Silver sword schematic
Viper Steel sword schematic
WeaponRepairKit_1 schematic
WeaponRepairKit_2 schematic
WeaponRepairKit_3 schematic
Weeper schematic
Whetstone dwarven schematic
Whetstone elven schematic
Whetstone gnomish schematic
Witcher Bear Boots Upgrade schematic 1
Witcher Bear Boots Upgrade schematic 2
Witcher Bear Boots Upgrade schematic 3
Witcher Bear Gloves Upgrade schematic 1
Witcher Bear Gloves Upgrade schematic 2
Witcher Bear Gloves Upgrade schematic 3
Witcher Bear Jacket Upgrade schematic 1
Witcher Bear Jacket Upgrade schematic 2
Witcher Bear Jacket Upgrade schematic 3
Witcher Bear Pants Upgrade schematic 1
Witcher Bear Pants Upgrade schematic 2
Witcher Bear Pants Upgrade schematic 3
Witcher Gryphon Boots Upgrade schematic 1
Witcher Gryphon Boots Upgrade schematic 2
Witcher Gryphon Boots Upgrade schematic 3
Witcher Gryphon Gloves Upgrade schematic 1
Witcher Gryphon Gloves Upgrade schematic 2
Witcher Gryphon Gloves Upgrade schematic 3
Witcher Gryphon Jacket Upgrade schematic 1
Witcher Gryphon Jacket Upgrade schematic 2
Witcher Gryphon Jacket Upgrade schematic 3
Witcher Gryphon Pants Upgrade schematic 1
Witcher Gryphon Pants Upgrade schematic 2
Witcher Gryphon Pants Upgrade schematic 3
Witcher Lynx Boots Upgrade schematic 1
Witcher Lynx Boots Upgrade schematic 2
Witcher Lynx Boots Upgrade schematic 3
Witcher Lynx Gloves Upgrade schematic 1
Witcher Lynx Gloves Upgrade schematic 2
Witcher Lynx Gloves Upgrade schematic 3
Witcher Lynx Jacket Upgrade schematic 1
Witcher Lynx Jacket Upgrade schematic 2
Witcher Lynx Jacket Upgrade schematic 3
Witcher Lynx Pants Upgrade schematic 1
Witcher Lynx Pants Upgrade schematic 2
Witcher Lynx Pants Upgrade schematic 3
Livres et notes :
Armor maintenance
Beasts vol 1
Beasts vol 2
Boat vol 1
Boat vol 2
Book of Arachases
br201_notice
br202_notice
br301_notice
br302_notice
cg_notice_baron
cg_notice_mousesack
cg_notice_sq306_maverick
cg_notice_stjepan
cg_notice_vivaldi
Cursed Monsters vol 1
Cursed Monsters vol 2
Draconides vol 1
Draconides vol 2
ff100_notice
ff200_notice
ff300_notice
flotsam_experiment
Gear improvement
Glossary Temerian Dynasty
gp_prologue_bandit_note01
gp_prologue_bandit_note02
gp_prologue_bandit_note03
gp_prologue_cultist_note01
gp_prologue_cultist_note02
Horse vol 1
Horse vol 2
hr101_notice
hr200_notice
Hybrid Monsters vol 1
Hybrid Monsters vol 2
Insectoids vol 1
Insectoids vol 2
item_name_mq1051_contract
item_name_mq2052_contract
item_name_mq3031_notice
item_name_sq201_werewolf_contract
item_name_sq210_notice
Jacob of Varazze Chronicles
Journey into the mind
lore_about_the_fourth_witch
lore_aleksanders_notes
lore_an_seidhe_and_aen_elle
lore_basics_of_magic
lore_bells_of_beauclair
lore_brother_adalbert_bestiary
lore_cirilla_of_cintra
lore_conjunction_of_spheres
lore_cult_of_freyia
lore_cult_of_hemdall
lore_druids
lore_elder_blood
lore_elven_legends
lore_elven_ruins
lore_elven_sages
lore_fall_of_wyzima
lore_fate_of_temeria
lore_goetia
lore_hydromancy
lore_imperial_edict_i
lore_imperial_edict_ii
lore_inteligence_report_about_ciri
lore_journals_from_urskar_1
lore_journals_from_urskar_2
lore_journals_from_urskar_3
lore_journals_from_urskar_4
lore_journals_from_urskar_5
lore_journals_from_urskar_6
lore_journals_from_urskar_7
lore_kovir
lore_last_wish
lore_lodge_of_sorceresses
lore_monstrum
lore_naglfar_demonic_drakkar
lore_necromancy
lore_nilfgaardian_empire
lore_nilfgaardian_history_book
lore_nilfgaardian_royal_dynasty
lore_nilfgaardian_transport_orders
lore_non_humans
lore_novigrad
lore_oneiromancy
lore_oxenfurt
lore_polymorphism
lore_popiels_journal
lore_principles_of_eternal_fire
lore_prophecy_of_ithlinne
lore_radovid_propaganda_pamphlet
lore_radovids_rise_to_power
lore_ragnarok
lore_redania
lore_redanian_secret_service
lore_sands_of_zerrikania
lore_skellige_heroes_broddr
lore_skellige_heroes_grymmdjarr
lore_skellige_heroes_modolf
lore_skellige_heroes_otkell
lore_skellige_heroes_sove
lore_skellige_heroes_tyr
lore_skellige_island
lore_study_on_white_cold
lore_summit_of_loc_muinne
lore_the_great_four
lore_theory_of_spheres
lore_third_war_with_nilfgaard
lore_tyromancy
lore_unfinished_war_annals
lore_velen
lore_war_between_astrals
lore_wars_with_nilfgaard
lore_wild_hunt
lore_witch_hunters
lore_witcher_signs
lore_witchers
lore_yennefer_journals
lw_bm6_merchant_note
lw_cb17_bandits_note
lw_cp13_bandit_note
lw_cp13_refugee_note
lw_cp14_bandit_note
lw_cp14_child_note
lw_cp33_treasure_note
lw_cp36_note
lw_cp39_captains_log
lw_de_wett_note
lw_de11_note
lw_de32_treasure_note
lw_gf2_white_note
lw_gr_poi_042_letter
lw_gr12_ferry_man_note
lw_gr13_poppy_slaver_note
lw_gr13_slaver_note
lw_gr15_bandits_note
lw_gr15_ghouls_note
lw_gr29_bandit_note
lw_gr34_note
lw_gr39_note
lw_gr40_note
lw_gr41_note
lw_gr7_soldiers_note
lw_hs2_bandit_note
lw_hs2_scoiatael_note
lw_mp4_merchant_note
lw_prologue_fallen_soldier_letter01
lw_prologue_temerian_loot_manifest
lw_prologue_temerian_treasure_note
lw_sb12_pirate_note
lw_sb13_smugglers_note
lw_sb14_fisherman_letter
lw_sb14_pirate_note
lw_sb18_camps_note
lw_sb2_base_camp_map
lw_sb2_base_camp_note
lw_sb2_sunken_ships_map
lw_sb2_sunken_ships_note
lw_sb20_chest_note
lw_sb24_note
lw_sb3_camps_note
lw_sb3_giggler_note_pirates
lw_sb3_giggler_note_workers
lw_sb5_giggler_leader_note
lw_sk_poi_005_treasure_note
lw_sk_poi_050_note
lw_sk_poi_056_note
lw_sk16_village_note
lw_sk25_bandits_note
lw_sk25_blood_countess_note
lw_sk3_ship_note
lw_sk30_villager_note
lw_sk31_note
lw_sk32_note
lw_sk38_treasure_note
lw_sk4_note
lw_sk41_prison_island_note
lw_sk42_treasure_note
lw_sk57_treasure_note
lw_sk86_guards_note
lw_sk86_old_mans_note
lw_tm_underwater_dungeon_note
lw_tm12_bandit_note
lw_tm15_treasure_hunter_note
lw_tm5_villager_note
lw_tm6_note
Magical Monsters vol 1
Magical Monsters vol 2
mh101_contract
mh102_contract
mh103_contract
mh104_contract
mh106_contract
mh107_contract
mh108_contract
mh201_contract
mh202_contract
mh203_contract
mh206_contract
mh207_contract
mh210_contract
mh301_contract
mh302_contract
mh303_contract
mh304_contract
mh305_contract
mh306_contract
mh307_contract
mh308_contract
mq0001_contract
mq0003_contract
mq1002_3012_notice
mq1006_notice
mq1011_notice
mq1013_notice
mq1016_notice
mq1022_notice
mq1043_notice
mq1050_notice
mq1051_orders_note
mq2001_notice_board_holmstein
mq2001_notice_board_kaer_trolde
mq2030_nithing
Necronomicon
Necrophage vol 1
Necrophage vol 2
Nilfgard arms and tactics
noon_shadow_loot_note
Norther Kingdoms arms and tactics
Ogres vol 1
Ogres vol 2
Orders from Shilard
Poems of Gonzal de Verceo
poi_bandit_camp_3_note
poi_telescope_note
poi_temerian_treasure_note
q301_notice_haunted_house
Relict Monsters vol 1
Relict Monsters vol 2
sk48_splintered_ships_note
Skelige arms and tactics
Specters vol 1
Specters vol 2
sq102_contract
sq104_werewolf
sq106_name_ekimma_contract
sq108_griffon_contract
sq204_forest_spirit_contract
sq305_notice
Theatre Glossary vol 1
Theatre Glossary vol 2
Vampires vol 1
Vampires vol 2
Weapon maintenance
Wild HuntQuest Items
cg100_barons_notes
cg300_roches_list
FeromoneBomb
lw_sb13_note
lw_temerian_soldiers_journal
mh103_girls_journal
mh103_killers_knife
mh106_hags_skulls
mh107_fiend_dung
mh207_lighthouse_keeper_letter
mh301_merc_contract
mh305_doppler_letter
mh306_mages_journal
mh306_tenant_journal
mh307_minion_lair_key
mh308_dagger
mq0002_box
mq0003_girls_diary
mq0003_ornate_bracelet
mq0004_burnt_papers
mq0004_frying_pan
mq0004_thalers_monocle
mq1001_dog_collar
mq1001_locker_diary
mq1001_locker_key
mq1002_aeramas_journal
mq1002_aeramas_journal_2
mq1002_artifact_1
mq1002_artifact_2
mq1002_artifact_3
mq1010_ring
mq1014_old_mine_journal
mq1015_hang_man_note
mq1017_nilfgaardian_letter
mq1019_oil
mq1022_paint
mq1023_fake_papers
mq1028_muggs_papers
mq1033_fight_diary
mq1036_refugee_letter
mq1050_dragon_root
mq1051_spyglass
mq1052_bandit_key
mq1052_monster_trophy
mq1053_letter_to_emhyr
mq1053_martins_notes
mq1053_report
mq1053_skull
mq1055_letters
mq1056_chain_cutter
mq2001_horn
mq2001_journal_1a
mq2001_journal_1b
mq2001_journal_1c
mq2001_journal_2a
mq2001_journal_2b
mq2001_kuilu
mq2002_sword
mq2003_bandit_journal
mq2006_key_1
mq2006_key_2
mq2006_map_1
mq2006_map_2
mq2008_journal
mq2010_lumbermill_journal_1
mq2010_lumbermill_journal_2
mq2010_lumbermill_journal_3
mq2012_letter
mq2015_kurisus_note
mq2018_lugos_note
mq2030_shawl
mq2033_captain_journal
mq2033_captain_note
mq2033_tp_stone
mq2037_dimun_directions
mq2037_drakkar_chest_key
mq2038_headsman_sword
mq2039_Honeycomb
mq2041_dexterity_token
mq2043_conviction_token
mq2048_guide_notes
mq2048_ships_logbook
mq2048_stone_medalion
mq2048_waxed_letters
mq2049_book_1
mq2049_book_2
mq2049_book_3
mq2049_book_4
mq2049_book_5
mq3002_hidden_messages_note_01
mq3002_hidden_messages_note_02
mq3002_hidden_messages_note_03
mq3012_noble_statuette
mq3012_soldier_statuette
mq3017_reds_diary
mq3026_horse_racing_leaflet
mq3026_varese_invitation
mq3027_fluff_book_1
mq3027_fluff_book_2
mq3027_fluff_book_3
mq3027_fluff_book_4
mq3027_letter
mq3027_my_manifest
mq3030_trader_documents
mq3031_mother_of_pearl
mq3032_basilisk_leather
mq3032_leather_boots
mq3035_philppa_ring
mq3035_talar_notes
mq3039_loot_chest_key
mq4001_book
mq4002_note
mq4003_husband_ring
mq4003_letter
mq4003_siren_ring
mq4004_boy_remains
mq4005_note_1
mq4006_book
q001_academic_book
q001_bedroom_key
q001_crystal_skull
q001_letter_from_yenn
q002_yenn_notes_about_ciri
q101_candle_instruction
q101_hendrik_notes
q101_hendrik_trapdoor_key
q103_about_eve
q103_baron_dagger
q103_botch_blood
q103_curse_book
q103_incense
q103_letter_from_graden_1
q103_letter_from_graden_2
q103_love_letter
q103_medallion
q103_nilfgaardian_demand
q103_safe_conduct
q103_spinning_top
q103_talisman
q103_tamara_prayer
q103_wooden_doll
q104_aleksander_letter
q104_avallach_notes
q104_avallach_poetry
q104_cure_recipe
q104_eye_ink_recipe
q104_oillamp
q105_book_about_witches
q105_johnnys_doll
q105_marabella_receptions
q105_ravens_feather
q105_ritual_dagger
q105_soltis_ear
q105_witch_bones
q106_alexander_notes_01
q106_alexander_notes_02
q106_alexander_notes_03
q106_alexander_notes_04
q106_anabelle_remains
q106_anabelle_vial
q106_magic_communicator
q106_note_from_keira
q107_doll_anna
q107_doll1
q107_doll2
q107_doll3
q107_doll5
q107_doll6
q108_necklet
q109_popiels_formula
q110_bill_of_exchange
q111_ergot_beer
q111_falkas_coin
q111_fugas_top_key
q111_imlerith_acorn
q201_criminal
q201_mead
q201_mousesack_letter
q201_pine_cone
q201_poisoned_source
q201_skull
q201_wild_hunt_book
q201_yen_journal_1
q202_nails
q202_navigator_horn
q202_sail
q202_shackles
q203_broken_eyeofloki
q203_broksvard
q203_chest_key
q205_avallach_book
q205_gaelnos_root
q205_hvitr_universal_key
q205_mirt_green
q205_mirt_yellow
q205_swallow_green
q205_swallow_yellow
q206_arits_letter
q206_arnvalds_letter
q206_herb_mixture
q206_wine_sample
q208_heroesmead
q210_avallach_lover_notes
q210_avallach_notes_01
q210_avallach_notes_02
q210_letter_for_emhyr
q210_solarstein
q301_burdock
q301_drawing_crib
q301_drawing_oven
q301_haunted_doll
q301_magic_rat_incense
q301_rose_remembrance
q301_triss_parcel
q302_casino_register
q302_crafter_notes
q302_dijkstras_notes
q302_estate_key
q302_igor_note
q302_rico_thugs_notes
q302_ring_door_key
q302_roche_letter
q302_roche_report
q302_whoreson_letter_to_radowid
q302_zdenek_contract
q303_bomb_cap
q303_bomb_fragment
q303_contact_note
q303_dudus_briefing
q303_marked_bible
q303_note_for_ciri
q303_wine_bottle
q304_ambasador_letter
q304_dandelion_ballad
q304_dandelion_diary
q304_letter_1
q304_letter_2
q304_letter_3
q304_priscilla_letter
q304_rosa_lover_letter
q305_dandelion_signet
q305_script_comedy_title1
q305_script_comedy_title2
q305_script_drama_title1
q305_script_drama_title2
q305_script_for_irina
q308_anneke_invite
q308_coroner_msg
q308_last_invite
q308_nathanel_sermon_1
q308_priscilla_invite
q308_psycho_farewell
q308_sermon_1
q308_sermon_2
q308_sermon_3
q308_sermon_4
q308_sermon_5
q308_vegelbud_invite
q308_vg_ethanol
q308_vg_guillotine
q308_vg_paraffin
q309_glejt_from_dijkstra
q309_key_letters
q309_key_orders
q309_key_piece1
q309_key_piece2
q309_key_piece3
q309_mssg_from_triss
q309_note_from_varese
q309_three_keys_combined
q309_witch_hunters_orders
q310_backdoor_key
q310_cell_key
q310_explorer_note
q310_journal_notes_1
q310_journal_notes_2
q310_lever
q310_sewer_door_key
q310_wine
q310_yen_trinket
q311_aen_elle_notes
q311_lost_diary1
q311_lost_diary2
q311_lost_diary3
q311_lost_diary4
q401_avallachs_wisp
q401_bread
q401_bucket_and_rag
q401_cheese
q401_disgusting_meal
q401_forktail_brain
q401_sausages
q401_trial_key_ingredient_a
q401_trial_key_ingredient_b
q401_trial_key_ingredient_c
q401_triss_earring
q401_yen_journal_2
q403_treaty
q504_fish
q505_gems
q505_nilf_diary_lost1
q505_nilf_diary_lost2
q505_nilf_diary_won1
quest_test_ring
scrambled_eggs
sq101_letter_from_keira
sq101_safe_goods
sq101_shipment_list
sq102_dolores_diary
sq102_huberts_diary
sq102_loose_papers
sq104_key
sq104_notes
sq106_hammond_whereabouts
sq106_manuscript
sq107_vault_key
sq108_acid_gland
sq108_smith_tools
sq201_chamber_key
sq201_cursed_jewel
sq201_padlock_key
sq201_rotten_meat
sq201_ship_manifesto
sq201_werewolf_meat
sq202_book_1
sq202_book_2
sq202_half_seal
sq204_leshy_talisman
sq204_wolf_heart
sq205_brewing_instructions
sq205_brewmasters_log
sq205_fernflower_petal
sq205_moonshine_spirit
sq205_preserved_mash
sq206_sleipnir_formula
sq206_sleipnir_ingredient
sq206_sleipnir_potion
sq207_portal_stone_blue
sq207_portal_stone_green
sq207_portal_stone_red
sq208_ashes
sq208_herbs
sq208_letter
sq208_otkell_journal
sq208_portait_brodrr
sq208_portait_otkell
sq208_portait_saemingr
sq208_portait_tyr
sq208_raghnaroog
sq210_blank_brain
sq210_burnt_heart
sq210_conch
sq210_drm_brain
sq210_gog_book
sq210_gog_brain
sq210_gog_recipe
sq210_gold_token
sq210_golems_charged_heart
sq210_golems_heart
sq302_agates
sq302_crystal
sq302_eyes
sq302_generator_2
sq302_generator_3
sq302_philippa_letter
sq303_lesser_white_honey
sq303_robbery_speech
sq304_aluminium
sq304_chemicals
sq304_ferrum_cadmiae
sq304_ledger_book
sq304_monster_trophy
sq304_smithing_mtrls
sq304_thermite
sq305_conduct
sq305_trophies
sq306_sacha_letter
sq307_cat_accessories
sq307_cattrap
sq307_flower
sq308_martin_mask
sq309_girl_notebook
sq309_iorweth_arrow
sq309_mage_letter
sq310_ledger_book
sq310_package
sq311_spy_papers
sq312_medicine
sq313_iorveth_letters
sq314_cure
sq314_cure_recipe
sq314_var_rechte_journal
sq401_old_sword
sq401_orders
sq402_aether
sq402_florence_flask
sq402_florence_flask_with_water
sq402_hydragenum
sq402_ingredient
sq402_quebrith
sq402_rebis
sq402_vitriol
th003_journal_wolf_part3
th004_map_wolf_jacket_upgrade1
th005_map_wolf_jacket_upgrade2
th006_map_wolf_jacket_upgrade3
th007_map_wolf_gloves_upgrade1
th008_map_wolf_pants_upgrade1
th009_map_wolf_boots_upgrade1
th010_map_wolf_silver_sword_upgrade1
th011_map_wolf_silver_sword_upgrade2
th012_map_wolf_silver_sword_upgrade3
th013_map_wolf_steel_sword_upgrade1
th014_map_wolf_steel_sword_upgrade2
th015_map_wolf_steel_sword_upgrade3
th1001_journal_viper_part1
th1001_journal_viper_part2
th1003_ireneus_lab_key
th1003_journal_cat_lady
th1003_journal_lynx_part1
th1003_journal_lynx_part2
th1003_journal_lynx_part3
th1003_journal_lynx_part4
th1003_journal_lynx_part5
th1003_journal_lynx_part6
th1003_journal_lynx_part7
th1003_journal_lynx_part8
th1003_map_lynx_upgrade1a
th1003_map_lynx_upgrade1b
th1003_map_lynx_upgrade2
th1003_map_lynx_upgrade3
th1005_journal_gryphon_part1
th1005_journal_gryphon_part2
th1005_journal_gryphon_part3
th1005_journal_gryphon_part4
th1005_journal_gryphon_part5
th1005_journal_gryphon_part6
th1005_journal_gryphon_part7
th1005_map_gryphon_upgrade1a
th1005_map_gryphon_upgrade1b
th1005_map_gryphon_upgrade2
th1005_map_gryphon_upgrade3
th1007_journal_bear_part1
th1007_journal_bear_part2
th1007_journal_bear_part3
th1007_journal_bear_part4
th1007_journal_bear_part5
th1007_journal_bear_part6
th1007_journal_bear_part7
th1007_map_bear_upgrade1a
th1007_map_bear_upgrade1b
th1007_map_bear_upgrade2
th1007_map_bear_upgrade3
th1009_journal_wolf_part1
th1009_journal_wolf_part2
vivaldis_bill_of_exchange
yennefers_omelette
yennefers_omelette_fantasie
Objets divers :
Aether
Albedo
Alchemical paste
Alchemists powder
Alcohest
Alghoul bone marrow
Alghoul claw
Amber
Amber dust
Amber flawless
Amber fossil
Amethyst
Amethyst dust
Amethyst flawless
an_skellige_map
Ancient Leshy mutagen
Apple
Apple juice
Arachas eyes
Arachas mutagen
Arachas venom
ard_skellige_map
Armor maintenancet
Armor repair kit 1
Armor repair kit 2
Armor repair kit 3
Ashes
Axe head
Bag of grain
Bag of weed
Baked apple
Baked potato
Banana
Bandalur butter knife
Basilisk mutagen
Basilisk plate
Basilisk venom
Bear fat
Bear pelt
Beauclair White
Bell pepper
Berserker pelt
Black pearl
Black pearl dust
Blasting powder
Blueberries
Blunt axe
Blunt pickaxe
Book
Bottle
Bottled water
Bread
Broken paddle
Broken rakes
Bun
Burned bread
Burned bun
Butter Bandalura
Calcium equum
Candelabra
Candle
Candy
Casket
Cave Troll liver
Chain
Cheese
Cherry cordia
Cherry Cordial
Chicken
Chicken leg
Chicken sandwich
Child doll
Chips
Chitin scale
ciris_phylactery
Coal
Cockatrice egg
Cockatrice maw
Cockatrice mutagen
Cotton
Cow hide
Cows milk
Crowns
Crystalized essence
Cucumber
Cyclops eye
Czart hide
Czart mutagen
Dao mutagen
Dark iron ingot
Dark iron ore
Dark iron plate
Dark steel ingot
Dark steel plate
Deer hide
Diamond
Diamond dust
Diamond flawless
Dijkstra Dry
Dismantle Kit
Dog tallow
Doppler mutagen
Draconide leather
Dragon scales
Dried fruit
Dried fruit and nuts
Drowned dead tongue
Drowner brain
Drum
Ducal water
Dwarven spirit
Dwimeritium chains
Dwimeritium shackles
Dwimeryte ingot
Dwimeryte ore
Dwimeryte plate
Dye
Egg
Ekimma epidermis
Ekimma mutagen
Elemental essence
Emerald
Emerald dust
Emerald flawless
Empty bottle
Empty vial
Endriag chitin plates
Endriag embryo
Endriag heart
Erveluce
Erynie eye
Est Est
faroe_map
Feather
Fiber
Fiend eye
Fiend mutagen
Fifth essence
Fish
Fishing net
Fishing rod
Fisstech
Flask
Florens
Flowers
Flute_junk
Fogling 1 mutagen
Fogling 2 mutagen
Fogling teeth
Fondue
Forktail mutagen
Forktail plate
Fox pelt
Free nilfgaardian lemon
Free roasted chicken leg
Fried fish
Fried meat
Fur square
Gargoyle dust
Gargoyle heart
Ghoul blood
Glamarye
Glass
Glowing ingot
Glowing ore
Glyph infusion greater
Glyph infusion lesser
Goat hide
Goats milk
Goblet
Gold candelabra
Gold diamond necklace
Gold diamond ring
Gold mineral
Gold ore
Gold pearl necklace
Gold ring
Gold ruby ring
Gold sapphire necklace
Gold sapphire ring
Golden casket
Golden mug
Golden platter
Golem heart
Grapes
Grave Hag ear
Grave Hag mutagen
Greater mutagen blue
Greater mutagen green
Greater mutagen red
Greater Rotfiend blood
Grilled chicken sandwich
Grilled pork
Gryphon egg
Gryphon feathers
Gryphon mutagen
Gutted fish
Haft
Hag teeth
Ham sandwich
Hardened leather
Hardened timber
Harpy egg
Harpy feathers
Harpy talon
hindarsfjal_map
Honeycomb
Horse hide
Hydragenum
Illusion Medallion
Infused crystal
Infused dust
Infused shard
Inkwell
Iron ingot
Iron Lamp
Iron oil candle
Iron ore
Jar
Jug
Jumping rope
Kaedwenian Stout
Katakan mutagen
Ladle
Lamia lock of hair
Lamia mutagen
Lead ore
Leather
Leather squares
Leather straps
Leshy mutagen
Leshy resin
Lesser mutagen blue
Lesser mutagen green
Lesser mutagen red
Linen
Local pepper vodka
Lunar shards
Lute
Mahakam Spirit
Mandrake cordial
Melitele figurine
Meteorite ingot
Meteorite ore
Meteorite plate
Meteorite silver ingot
Meteorite silver plate
Mettina Rose
mh107_czart_lure
Monstrous blood
Monstrous bone
Monstrous brain
Monstrous claw
Monstrous dust
Monstrous ear
Monstrous egg
Monstrous essence
Monstrous eye
Monstrous feather
Monstrous hair
Monstrous heart
Monstrous hide
Monstrous liver
Monstrous plate
Monstrous saliva
Monstrous tongue
Monstrous tooth
Mug
Mushroom
Mutagen blue
Mutagen green
Mutagen red
Mutton curry
Mutton leg
Nails
Necrophage skin
Nekker blood
Nekker claw
Nekker eye
Nekker heart
Nekker warrior liver
Nekker Warrior mutagen
Nightwraith dark essence
Nightwraith mutagen
Nightwraiths hair
Nigredo
Nilfgaardian Lemon
Nilfgaardian special forces insignia
Noonwraith light essence
Noonwraith mutagen
Note
Oil
Oil Lamp
Old bear skin
Old goat skin
Old rusty breadknife
Old sheep skin
Olive
Onion
Optima mater
ore_oxenfurt
Orens
Ornate silver shield replica
Ornate silver sword replica
Parchment
Patchwork vest
Pear
Pearl
Pepper
Perfume
Phosphorus
Pickaxe head
Pig hide
Platter
Plum
Pork
Potatoes
Potestaquisitor
Powdered pearl
Pure silver
Q1_short_steel_sword
q103_bell
q203_eyeofloki
q403_ciri_meteor
Quebrith
Quicksilver solution
Rabbit pelt
Raspberries
Raspberry juice
Raw meat
Razor
Rebis
Redanian Herbal
Redanian Lager
Redanian special forces insignia
Resin
Rivian Kriek
Roasted chicken
Roasted chicken leg
Rope
Rotfiend blood
Rotten meat
Rubedo
Ruby
Ruby dust
Ruby flawless
Runestone greater
Runestone lesser
Rusty hammer head
Salt pepper shaker
Saltpetre
Sap
Sapphire
Sapphire dust
Sapphire flawless
Scoiatael trophies
Seashell
Shell
Silk
Silver amber necklace
Silver amber ring
Silver candelabra
Silver casket
Silver emerald necklace
Silver emerald ring
Silver ingot
Silver mineral
Silver mug
Silver ore
Silver pantaloons
Silver plate
Silver platter
Silver ruby necklace
Silver sapphire ring
Silver teapot
Silverware
Siren vocal cords
Skull
Smithing tools
Smithing tools dwarven
Smithing tools elven
Smithing tools gnomish
Smoking pipe
Specter dust
spikeroog_map
Stammelfords dust
Steel ingot
Steel plate
Strawberries
String
Succubus mutagen
Sulfur
Temerian Rye
Temerian special forces insignia
Thread
Timber
Tirnalia potion
Toffee
Troll mutagen
Troll skin
Twine
undvik_map
Valuable fossil
Vampire fang
Vampire saliva
Venom extract
Vermilion
Very good honey
Vinegar
Vitriol
Viziman Champion
Volcanic Gryphon mutagen
Voodoo doll
Water essence
Water Hag mutagen
Water Hag teeth
Wax
Weapon repair kit 1
Weapon repair kit 2
Weapon repair kit 3
Werewolf mutagen
Werewolf pelt
Werewolf saliva
Whetstone
Whetstone dwarven
Whetstone elven
Whetstone gnomish
White bear pelt
White Gull 1
White wolf pelt
Wine stone
Wire
Wire rope
Wolf liver
Wolf pelt
Wooden rung rope ladder
Worn leather pelt
Wraith essence
Wraith mutagen
Wyvern egg
Wyvern mutagen
Wyvern plate
Commandes in-game :
spawn(name,#) : Fait apparaître des PNJ spécifiques (Liste des PNJ en dessous)
killall : Tue tous les ennemis engagés en combat
makeitrain : Fait tourner le temps à l'orage
stoprain : Arrête la pluie
Les PNJ :
Monstres :
_quest__bear_grizzly_honey
_quest__endriaga_spiral
_quest__fogling
_quest__godling
_quest__him
_quest__miscreant
_quest__miscreant_greater
_quest__noonwright_pesta
_quest__werewolf
_quest__witch_1
_quest__witch_2
_quest__witch_3
alghoul
alghoul_lvl1
alghoul_lvl2
alghoul_lvl3
alghoul_mh
arachas
arachas_armored
arachas_lvl1
arachas_lvl2__armored
arachas_lvl3__poison
arachas_mh__poison
arachas_poison
armoredarachas
baronswife
basilisk
basilisk_lvl1
bear
bear_berserker
bear_berserker_lvl1
bear_black
bear_grizzly
bear_lvl1__black
bear_lvl2__grizzly
bear_lvl3__white
bear_white
bees
bies
bies_lvl1
bies_lvl2
bies_mh
black_mage_lvl1
black_troll
blacktroll
blood_flies
botchling
burnedman_lvl1
cave_troll
cavetroll
cockatrice
cockatrice_lvl1
cockatrice_mh
cyclop
cyclop_lvl1
cyclops
czart
czart_lvl1
czart_mh
dao
ddead
djinn
drowned_dead
drowneddead
drowner
drowner_lvl1
drowner_lvl2
drowner_lvl3
drowner_lvl4__dead
ekima
ekimma
elemental_dao_lvl1
elemental_dao_lvl2
elemental_dao_lvl3__ice
elemental_dao_mh
endrega
endriaga
endriaga_lvl1__worker
endriaga_lvl2__tailed
endriaga_lvl3__spikey
endriaga_spikey
endriaga_tailed
endriaga_worker
erynia
evil_dog
fogling
fogling_lvl1
fogling_lvl1__doppelganger
fogling_lvl2
fogling_lvl3__willowisp
fogling_mh
forktail
forktail_lvl1
forktail_lvl2
forktail_mh
frozen_soldier
fugas
fugas_lvl1
fugas_lvl2
gargoyle
gargoyle_lvl1
ghoul
ghoul_lesser
ghoul_lvl1
ghoul_lvl2
ghoul_lvl3
golem
golem_lvl1
golem_lvl2
golem_lvl2__ifryt
golem_lvl3
gravehag
gravehag_barons_wife
griffon
grizzly
gryphon
gryphon_lvl1
gryphon_lvl2
gryphon_lvl3__volcanic
gryphon_mh__volcanic
hag_grave__mh
hag_grave_lvl1
hag_grave_lvl1__barons_wife
hag_water_lvl1
hag_water_lvl2
hag_water_mh
harpy
harpy_lvl1
harpy_lvl2
harpy_lvl3__erynia
heart
him
ice_giant
ice_golem
icegiant
ifrit
ifryt
iris
katakan
katakan_large
katakanlarge
lamia
leshen
leshy
lessog
lessog_lvl1
lessog_lvl2__ancient
lessog_mh
lessun
leszy
lycan
lycanthrope
miscreant
nekker
nekker_lvl1
nekker_lvl2
nekker_lvl3__warrior
nekker_mh__warrior
nekker_warrior
nightwraith
nightwraith_lvl1
nightwraith_lvl1__doppelganger
nightwraith_mh
noonwraith
noonwraith_lvl1
noonwraith_lvl1__doppelganger
noonwraith_mh
pesta
poisonarachas
poisonedarachas
rotfiend
rotfiend_large
rotfiend_lvl1
rotfiend_lvl2
simulacrum
siren
siren_lvl1
siren_lvl2__lamia
siren_mh__lamia
succubus
troll
troll_black
troll_cave_lvl1
troll_cave_lvl2
troll_cave_lvl3__ice
troll_cave_mh__black
vampire_ekima_lvl1
vampire_ekima_mh
vampire_katakan_lvl1
vampire_katakan_mh
volcanic_gryphon
warewolf
waterhag
werewolf
werewolf_lvl1
werewolf_lvl2
werewolf_lvl3__lycan
werewolf_lvl4__lycan
wight
wild_dog
wild_dog_lvl1
wildhunt_mage
wildhunt_minion_lvl1
wildhunt_minion_lvl2
wildhunt_minion_mh
willo_wisp
willowisp
wolf
wolf_alpha
wolf_lvl1
wolf_lvl1__summon
wolf_lvl1__summon_were
wolf_lvl2__alpha
wolf_white
wolf_white_lvl2
wolf_white_lvl3__alpha
wraith
wraith_lvl1
wraith_mh
wyvern
wyvern_lvl1
wyvern_lvl2
wyvern_mh
Animaux :
bat
cat
chicken
cow
crab
crow
deer
dog
fish_kingfish
fish_mackerel
fish_roach
fish_tuna
goat
goose
goose_leader
hare
mountain_goat
owl
pig
pigeon
ram
rat
rooster
seagull
sheep
snow_deer
snow_rabbit
sparrow
swallow
toad
whale
Personnages :
cirilla
grenn
keira
sorceress
triss
vesemir
witcher
yennefer
zoltan
Divers :
barrel
beehive
boat
denied_area
grapeshot
ground_rift
horse
horse_manager
lure_cloud
pawelmtest
petard
playerHorse
poison_cloud
projectile_rift
projectile_rift2
rotfiend_explode
stand_puke
wild_hunt_axe
wild_hunt_halberd
wild_hunt_sword
wildhunt_axe
wildhunt_halberd
wildhunt_hammer
wildhunt_sword
yennefer_bubble
yennefer_bubble_2
yennefer_bubble_3
Commande de carte
gotoNovigrad : Permet de voyager immédiatement vers Novigrad
gotoSkellige : Permet de voyager immédiatement vers Skellige
gotoKaerMorhen : Permet de voyager immédiatement vers Kaer Morhen
gotoProlog : Permet de voyager immédiatement vers White Orchard
gotoPrologWinter : Permet de voyager immédiatement vers White Orchard
ShowAllFT(1) : Dévoile tous les indicateurs
ShowPins(1) : Dévoile tous les icônes sur la carte
Commandes de Gwent
secretgwint : Jouer immédiatement un tour de Gwent n'importe où
winGwint(#) : Fait gagner une partie de Gwent avec un nombré spécifique de points
addgwintcards : Ajoute un exemplaire de chaque carte Gwent à votre deck
additem(card,#) : Ajoute un nombre spécifié de cartes Gwent voulues
Cartes Gwent :
gwint_card_albrich
gwint_card_arachas
gwint_card_arachas_behemoth
gwint_card_arachas2
gwint_card_arachas3
gwint_card_archer_support
gwint_card_archer_support2
gwint_card_assire
gwint_card_avallach
gwint_card_ballista
gwint_card_ballista_officer
gwint_card_barclay
gwint_card_black_archer
gwint_card_black_archer2
gwint_card_blue_stripes
gwint_card_blue_stripes2
gwint_card_blue_stripes3
gwint_card_botchling
gwint_card_bruxa
gwint_card_cahir
gwint_card_catapult
gwint_card_catapult2
gwint_card_celaeno_harpy
gwint_card_ciaran
gwint_card_ciri
gwint_card_clear_sky
gwint_card_cockatrice
gwint_card_combat_engineer
gwint_card_crinfrid
gwint_card_crinfrid2
gwint_card_crinfrid3
gwint_card_crone_brewess
gwint_card_crone_weavess
gwint_card_crone_whispess
gwint_card_cynthia
gwint_card_dandelion
gwint_card_dennis
gwint_card_dijkstra
gwint_card_dol_archer
gwint_card_dol_dwarf
gwint_card_dol_dwarf2
gwint_card_dol_dwarf3
gwint_card_dol_infantry
gwint_card_dol_infantry2
gwint_card_dol_infantry3
gwint_card_draug
gwint_card_dummy
gwint_card_dun_banner_medic
gwint_card_earth_elemental
gwint_card_eithne
gwint_card_ekkima
gwint_card_elf_skirmisher
gwint_card_elf_skirmisher2
gwint_card_elf_skirmisher3
gwint_card_emhyr_bronze
gwint_card_emhyr_copper
gwint_card_emhyr_gold
gwint_card_emhyr_silver
gwint_card_emiel
gwint_card_endrega
gwint_card_eredin_bronze
gwint_card_eredin_copper
gwint_card_eredin_gold
gwint_card_eredin_silver
gwint_card_esterad
gwint_card_fiend
gwint_card_filavandrel
gwint_card_fire_elemental
gwint_card_fleder
gwint_card_fog
gwint_card_fogling
gwint_card_foltest_bronze
gwint_card_foltest_copper
gwint_card_foltest_gold
gwint_card_foltest_silver
gwint_card_forktail
gwint_card_francesca_bronze
gwint_card_francesca_copper
gwint_card_francesca_gold
gwint_card_francesca_silver
gwint_card_frightener
gwint_card_fringilla
gwint_card_frost
gwint_card_gargoyle
gwint_card_garkain
gwint_card_geralt
gwint_card_ghoul
gwint_card_ghoul2
gwint_card_ghoul3
gwint_card_grave_hag
gwint_card_griffin
gwint_card_harpy
gwint_card_havekar_nurse
gwint_card_havekar_nurse2
gwint_card_havekar_nurse3
gwint_card_havekar_support
gwint_card_havekar_support2
gwint_card_havekar_support3
gwint_card_heavy_zerri
gwint_card_horn
gwint_card_ice_giant
gwint_card_ida
gwint_card_imlerith
gwint_card_impera_brigade
gwint_card_impera_brigade2
gwint_card_impera_brigade3
gwint_card_impera_brigade4
gwint_card_iorveth
gwint_card_isengrim
gwint_card_kaedwen
gwint_card_kaedwen2
gwint_card_katakan
gwint_card_kayran
gwint_card_leshen
gwint_card_letho
gwint_card_mahakam
gwint_card_mahakam2
gwint_card_mahakam3
gwint_card_mahakam4
gwint_card_mahakam5
gwint_card_menno
gwint_card_milva
gwint_card_moorvran
gwint_card_morteisen
gwint_card_natalis
gwint_card_nausicaa
gwint_card_nausicaa2
gwint_card_nausicaa3
gwint_card_nekker
gwint_card_nekker2
gwint_card_nekker3
gwint_card_philippa
gwint_card_plague_maiden
gwint_card_poor_infantry
gwint_card_poor_infantry2
gwint_card_poor_infantry3
gwint_card_puttkammer
gwint_card_rain
gwint_card_rainfarn
gwint_card_renuald
gwint_card_riordain
gwint_card_rotten
gwint_card_saskia
gwint_card_scorch
gwint_card_shilard
gwint_card_siege_support
gwint_card_siege_tower
gwint_card_siegfried
gwint_card_stefan
gwint_card_stennis
gwint_card_sweers
gwint_card_thaler
gwint_card_tibor
gwint_card_toruviel
gwint_card_triss
gwint_card_vanhemar
gwint_card_vattier
gwint_card_vernon
gwint_card_vesemir
gwint_card_villen
gwint_card_vreemde
gwint_card_vrihedd_brigade
gwint_card_vrihedd_brigade2
gwint_card_vrihedd_cadet
gwint_card_werewolf
gwint_card_witch_hunters
gwint_card_wyvern
gwint_card_yaevinn
gwint_card_yennefer
gwint_card_young_emissary
gwint_card_young_emissary2
gwint_card_zerri
gwint_card_zoltan

Réagir à cet article
Autres articles

The Witcher 3 : un visuel autoritaire pour les 7 ans et une date pour les versions PS5 et Xbox Series

Maintenant que le bad buzz Cyberpunk 2077 est dans le rétroviseur, CD Projekt Red peut se concentrer sur la suite de ses projets. Parmi ceux-là, la version dite next gen' de The Witcher 3 qui se fait attendre.
20/05/2022, 08:20

The Witcher 3 : les versions next gen' PS5 et Xbox Series repoussées jusqu'à nouvel ordre

Initialement prévues pour le second semestre 2022, les versions next gen' de The Witcher 3 ne verront pas le jour tout de suite. Dans un message posté sur Twitter, CD Projekt Red informe les joueurs que le jeu est reporté.
13/04/2022, 19:29